Horse racing has been popular for many years, especially within the UK. That is why betting on horse racing is also becoming popular. Fans love the thrill when a little wager is placed - it has now become easier to get involved in online gambling and you can identify the key considerations how to pick a horse at the races. If you want to find out more on the safest sites check out Casino.org UK - also, check out MegaJackpot Blog to find out which sites to avoid and tips on how to keep your money safe.
Most Successful Trainers of all time - Frankel's Ascot Moments
---
Jedforest at Friars Haugh
The Jedforest, due to take place on Sunday, has been postponed and will now be run on Saturday 27th January
Previews from Barbury Racecourse & Friars Haugh
---
For the latest info, join\visit The Pointing Forum, like us on Facebook or follow us on twitter @jumping4fun
---
AVON VALE PLANS CELEBRATION RACE FOR FORMER RIDER JAMES McNEILE
The Avon Vale Races committee has launched an appeal to fund a race for former committee member and Point-to-Point rider James McNeile, who tragically died in a fall during this year's race meeting on April 1st at Larkhill.
Led by James's family and friends, the race will form an integral part of this popular race meeting that draws together the rural community in the Avon Vale country between Chippenham, Bath, Devizes and Trowbridge. The race will be aimed at Veteran and Novice riders. Next year's Avon Vale Races takes place on Easter Saturday March 31st.
In a unique funding mechanism, the race will be funded by encouraging members of the public or those wishing to support the event to become members of the James McNeile Fan Club, created to perpetuate James's memory and celebrate his Corinthian attitude to participating in sport. Membership of the Club, to include newsletters and a draw for racing tickets, costs just £100.
"We've been very touched by the support of so many folk who turned out to celebrate James's life at his funeral and thanksgiving services, and through a multitude of letters, texts and other remarks," commented James's brother Peter. "I hope this race will offer everyone a chance to remember James's positive attitude to life in a way he too would appreciate. We hope to run the race for as long as there is appetite to do so."
Jeremy Cottle, Chairman of the Avon Vale Races committee, added, "James was a keen supporter of the Avon Vale, and this is an excellent way to celebrate his contribution to the hunt, to the Point-to-Point and to the rural community he served. We look forward to welcoming loads of folk to Larkhill for a happy occasion next March."
---
Change to entry conditions for amateur riders at The Cheltenham Festival
Tuesday, October 24, 2017 - Cheltenham Racecourse announces today a change to entry conditions for amateur riders taking part in the Fulke Walwyn Kim Muir Handicap Chase and the St James's Place Foxhunter Chase races at The Festival in March.

From 2018 onwards, in line with the G2 National Hunt Chase, these two amateur races will be restricted to those holding a Category B Permit.

Amateur jockeys holding a Category B Permit require at least 15 completed rides under the Rules of Racing, the majority of which must have come over obstacles or at least 20 completed rides in Point-to-Points and/or under the Rules of Racing.

Holders of an equivalent permit from a recognised overseas racing authority will also be eligible to ride at The Festival (for example, a Category C Permit issued in Ireland will be valid).

In 2017, all those riding in the Fulke Walwyn Kim Muir Handicap Chase held a Category B amateur rider permit and just four of the 23 riders having a Category A licence for the St James' Place Foxhunter Chase.

Simon Claisse, Regional Head of Racing, South West & Clerk of the Course at Cheltenham, commented: "The Festival is the best four days of Jump racing in the calendar and has grown into an event which receives worldwide attention.

"An important and historic dimension to The Festival is the provision of races for amateur riders alongside those for professionals. We are proud of this tradition, which goes all the way back to the foundation of Jump racing.

"This change to the entry conditions for amateur riders will ensure that all competitors have appropriate experience over fences to compete at this level and also by announcing this change now it gives jockeys enough time to qualify for their Category B licence."

Sarah Oliver, CEO of the Amateur Jockeys Association, declared: "It is welcome news to the Amateur Jockeys Association concerning this change in race conditions for the St James's Place Foxhunter Chase and the Fulke Walwyn Kim Muir Handicap Chase.

"These showcase races are anticipated from one season to the next by the amateur fraternity and it is only right that the race conditions should reflect the prestige of them. Thank you Cheltenham!"

Nick Sutton, Acting Chairman of the Point-to-Point Authority, added: "The St James's Place Foxhunter Chase is one of the most prominent races for amateurs in the sport.

"The competitive nature of the race, plus the additional pressures of a 70,000 crowd and TV coverage, make it only an appropriate contest for experienced riders who hold a Category B licence."

Jamie Stier, Chief Regulatory Officer for the British Horseracing Authority, said: "The Cheltenham Festival is the pinnacle of the Jump season, and each year the interest and scrutiny on all of the races run at the meeting grows.

"The changes to entry conditions for amateur riders announced today have the full support of the BHA and will ensure that only the very best-qualified amateur jockeys take part in what are thorough tests for both horse and rider.

"While we understand that this will impact current category A permit holders, the sport must always look at ways it can improve safety and welfare for our participants and our horses.

"Any riders currently holding a category A permit who wish to enquire about gaining a category B permit should contact the BHA Licensing team as a matter of priority."
---
New Point-to-Point Course At Edgcote
Organisers of the Bicester with Whaddon Chase, Farmers Bloodhounds and Grafton point-to-points are delighted to confirm that they have reached agreement with the Wills Estates to hold three point-to-points at Edgcote in 2018, following the sad closure of Whitfield as a result of HS2.
Racing will take place on the historic gallops where renowned horses such as Royal Relief, Spanish Steps and Tiberetta were trained by Edward Courage. Everyone involved with the three meetings is very excited about this wonderful new opportunity and Charles Dixey - Chairman of the Grafton point-to-point - told me earlier today, "We are thrilled to be able to announce this news. Edgcote will make a superb racecourse and we expect it to have some of the finest ground in England."
Edgcote is about six miles north east of Banbury, near the A361. Dates for the three meetings will be announced in due course.
---
'The Belfry' is back for the 50th best of point-to-pointing
Point-to-pointing's annual Awards Dinner will celebrate its 50th birthday at a venue regarded by many as its spiritual home.
The Belfry Hotel & Resort near Birmingham – fondly known simply as 'The Belfry' – played host to the sport's National Awards Dinner for two decades from the mid-1970s. It has now been chosen as the venue for the 2017 celebration of point-to-pointing in Britain, which will take place on Saturday, November 11.
Centrally located, the Midlands venue offers easy access to followers of the sport from around the country, and has been chosen following feedback received from a public survey conducted at the start of the year.
ITV Racing's Luke Harvey will again host the occasion, which commences with The Fuller's Brewery Champagne reception, followed by the awards ceremony and a three-course dinner. Formal proceedings will give way to a celebration party until 2am, at which time guests can head to The Belfry's nightclub until the early hours.
Long-standing sponsors Fullers Brewery, Connolly's RED MILLS, Foran Equine Products, The Jockey Club and The Point-to-Point Racing Company are once again backing the event, although there are further sponsorship opportunities – contact the PPA for information.
Sheree Moutter, Special Events Sales Executive, said: "The Belfry Hotel and Resort is honoured to once again be hosting the National Point-to-Point Dinner. We're sure the awards evening will be a great success and look forward to working with the point-to-point community again."
Clare Hazell, Chief Executive of the PPA added: "We are looking forward to what promises to be another wonderful evening. The impressive venue is ideally placed and will ensure people from across the sport can come together to celebrate the achievements of another successful season."
The first National Dinner & Awards Ceremony was held in 1967 in London. The initial winners of the The Daily Telegraph and Sporting Life Cups, given to the leading male and female riders – and now sponsored by Fuller's Brewery – were David Tatlow (24 wins) and Pat Hinch (11 wins).
---
RACING ROGUES - a new book by Brian Lee
"The Scams, Scandals and Gambles of Horse Racing in Wales"
Horse racing may be famously known as the 'sport of kings' but, in the pursuit of prize money and getting one over the bookies, it also has attained a notoriety for some underhand, corrupt and downright illegal practices. Horse racing in Wales is not exempt from these dodgy dealings and on many occasions has led the way in it's ingenuity to devise jaw-dropping cons and cunning deceptions. In The Scams, Scandals and Gambles of Horseracing in Wales, Brian Lee, the veteran and highly regarded Welsh racing correspondent has, for the first time, compiled a comprehensive collection of true stories that reveals Welsh racing's most notorious crooks, loveable rouges and most infamous scams, including: The Oyster Maid affair, when a great gambling coup engineered at Tenby in 1927 nearly put paid to horse racing in Wales and was said by the Queen Mother's jockey, Dick Francis, to have been "the most bitterly resented betting coup National Hunt racing has ever known"...[more]

---
What's New?
For all of the latest additions to Jumping For Fun, look in the scrolling box in the top right hand corner of this page.
---

Visit Best UK Casinos for Fully Licensed UK Gaming

If you like betting on the Gee Gees check out our Horse Racing Guide first

Visit bestbetting-sites.com for all your favourite online casino games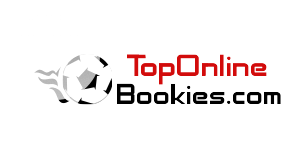 Best bookies listed at toponlinebookies.com